Releasing Stress Through the Power Of Music
Music can offer a profound effect on your body and mind. People listen to songs or different kind of music based on their personal choices. Instrumental music is the sound that comes from instruments like piano, violin, flute, etc. The melody and rhythm of certain instruments have the power to rule your body and mind. Thus it offers ultimate relaxation to both your body and mind. Today most of the massage centers play instrumental music during the massage therapy session. The following are some of the benefits of listening to instrumental music and its effects.
Benefits Of Instrumental Music
Instrumental music is entirely different from vocal music. Instrumental music does not contain any lyrics. The following are some of the unique benefits of listening to instrumental music.
Increases Your Productivity: Listening to instrumental can help people are involved in an important activity or working in an office. Background music would help to improve the focus on your work and increase the concentration. You can shut your senses and prevent from distractions when you listen to some relaxing instrumental music. Music without words is an added advantage as you do not get influenced by the words of the music.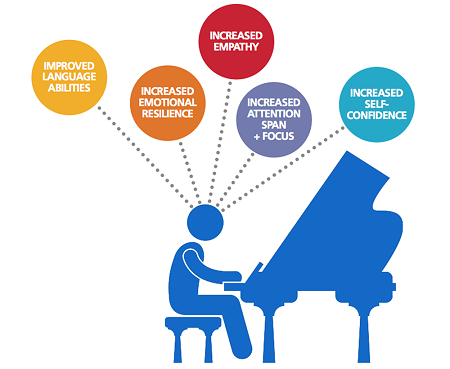 Offers Mental Downtime: People who are in a hectic and busy schedule require some time for relaxing their mind. This is called mental downtime. Listening to some refreshing instrumental music can help them to reflect their mind. It would, of course, offer a rejuvenating experience for your body and soul. Instrumental music session keeps your mind calm and peaceful. You can regain your mental energy and refocus on things that you need. Worship centers play instrumental music as it is a tool which helps to communicate with God. Instrumental music is also played in Yoga and massage centers for invoking serenity.
Creates A Favorable Mood: Instrumental music influences your mind and set your mood. You can listen to your favorite instrumental music when you're back from your work. This would help to create a favorable mood. Thus it is possible to control your mind when you listen to some mesmerizing instrumental music.
Realize The Power Of Music: You can understand the power of music only with the absence of words in it. You get to understand and realize the potential of music when listening to instrumental music. It helps to concentrate on certain things. You can discover your inner self when listening to relaxing and quiet instrumental music. You would be astonished to know about the hidden power of music.
Effects Of Instrumental Music In Relieving Stress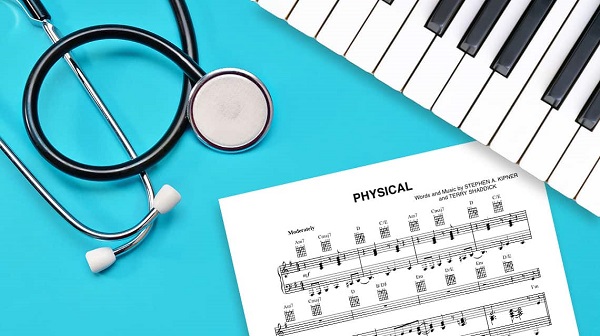 Several types of research have been conducted to study the effects of instrumental music on relieving stress. It is said that music beats included in the instrumental music posses the power to synchronize the functioning of the brain. Instrumental music can help in creating alpha brainwaves, which is responsible for relaxing your mind. It is also said that instrumental music can influence your mind to a great extent. Thus it would help to induce sleep. Listening to calming music for about 45 minutes would alter the brain functioning. You would enjoy the same benefits as that of meditation. A good night sleep can help to relieve from stress. Thus listening to music is a useful tool to reduce your stress. From Here https://www.onesiam.com/en/entertainment/7-keys-to-relieving-stress – you can know more about stress relief techniques.
Several types of music exhibit a positive effect on your mind in relieving stress. You may be surprised to know that certain stringed instruments like drums, flutes can relax your mind. You can also hear to music with nature sounds combined with various forms of music like classical, jazz, etc. It is up to the individual to choose the right relaxing music. You must possess some personal liking towards the music, and you must feel relaxed when listening to it. A lot of relaxing instrumental music is available on the Internet.
Do not force your mind to listen to relaxation music if it irritates your mind. Look for other alternatives and go for suggestions from counseling service staffs. Thus when you feel relaxed, then your mind automatically gets involved in daily activities.
The above clearly depicts the importance and benefits of listening to relaxing instrumental music.